21 More Days
Another day, another awesome list of favorites. As a reminder, here are the countdown categories:
My favorite Etsy holiday gift
My favorite tools, tips, and tricks from all sorts of categories
A tutorial (either mine, or a link to someone else's)
An inspirational photograph
I'm excited to continue on, so here we go!
My Favorite Etsy Holiday Gift
Apparently mustaches are all the rage, and as far as holidays go this is a pretty festive way to embrace them! If my husband didn't already own a flask this may have been his Christmas gift!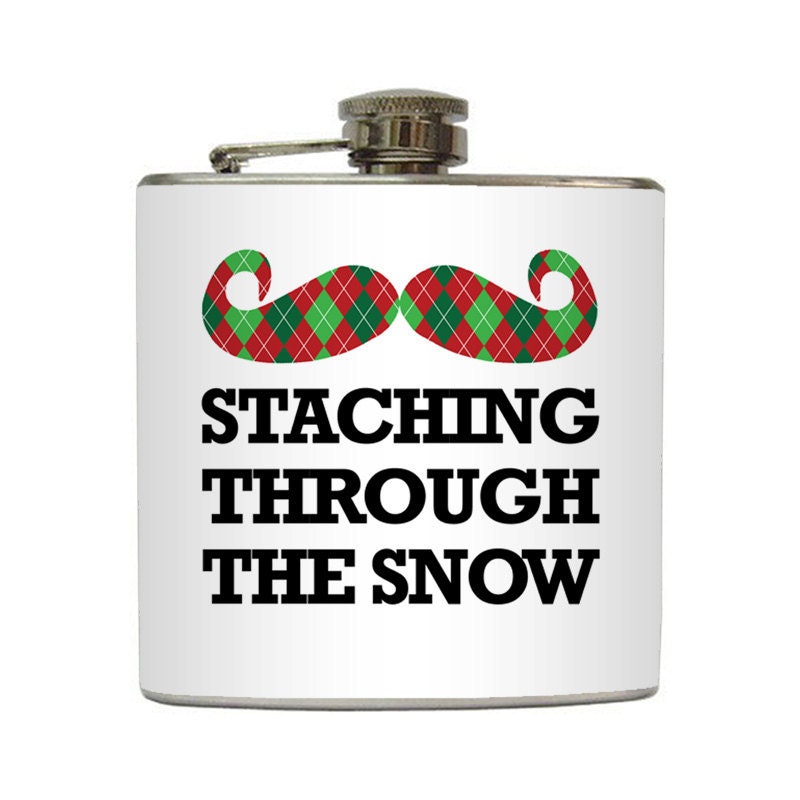 Find more awesome personalized flasks at LiquidCourage on Etsy.
My Favorite Tools, Tips and Tricks
I just saw this amazing idea on Pinterest yesterday and I can't believe how simple but efficient it is! Store your ornaments in plastic cups that are glued to cardboard. This totally beats my old Macy's shirt box filled with newspaper!
Find this tutorial and more at Design a la Mod.
Tutorial
I did this one just last night and impressed myself and my husband – not too bad for a first attempt! Roll up your plastic bags, pop them in an old cleaning wipes container, and decorate!
Find this awesome tutorial at Tatertots&Jello
Inspirational Photograph
We attempted to set up our Christmas lights this weekend and most of them wound up not working. It was an utterly frustrating process in 10 degree weather. Needless to say, this picture warmed our spirits a bit!